How To Enroll
We look forward to welcoming your family to our Stedin College Family.
STEP 1
Click here and complete to download our application form. Submission of application form and supporting documents to marketing@stedin.co.za.

STEP 2

Complete the application form, pay the admin fee and submit with all the relevant supporting documents as listed on the application form.

STEP 3
You will be notified once your child's name has been added to the waiting list.

STEP 4
Your child will be invited to an interview.

STEP 5
Once your child has been accepted you will be required to pay the registration fee and submit remaining supporting documents.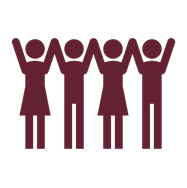 As a new member of the Stedin College family, you will receive a welcome pack including term dates, stationery and uniform requirements.
Please Note: Term 1 will start on Wednesday the 19th of January 2022.
School Fee Structure
Description
Per Annum

Per Month

(11 Months)

Admin Fee

(non-refundable)

R 250
–

Registration fee

(non-refundable)

R 1 250
–
Grade R
R 20 500
R 1 864

Foundation Phase

Grade 1 – 3

R 22 000
R 2 000

Intermediate Phase

Grade 4 – 6

R 25 000
R 2 273

Senior phase

Grade 7 – 8

R 31 710
R 2 883
School fee's include textbooks, entrepreneurship and robotics curriculum.
The admin fee is payable on submission of the admission form.
The registration fee is payable on acceptance to Stedin Primary and College.
Completed admission form, along with supporting documents and proof of payment to be emailed to marketing@stedin.co.za.
School fees are invoiced in advance.
Banking Details:
          Account Name:  Stedin Independent School
          Name of Bank:    ABSA
          Account Number:    40-9701-4210
          Name of Branch:  East London Commercial
          Branch Code:            632 005
          Reference: Use your child's Name and Surname for payment for the admin fee